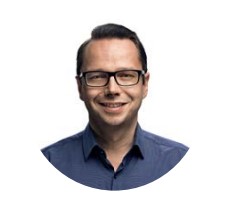 The year 2022 started a stronger investment phase for Remedy. We expanded both our project portfolio and partner network. In addition to our previous game projects (codename Vanguard, Alan Wake 2, and codename Condor), we announced two new projects. The first one was Max Payne 1&2 remake, announced with Rockstar Games in April. The second one was Control 2, formerly known as codename Heron, announced with 505 Games in November. Altogether, we now have five games in development. These games include both story-focused single-player games, which are closer to our core strengths, and longer-engaging, service-based games. All in all, our game projects advanced throughout the year, and I am ever more confident in our ability to have an amazing line-up of exciting game launches for the following years.
In 2022, we also achieved an important milestone when trading in Remedy's shares was transferred from the First North Growth Market Finland marketplace to the official list of Nasdaq Helsinki. We believe that a listing on the official list will increase Remedy's brand awareness, improve the liquidity of shares, and help to broaden our shareholder base.
World-class talents and teams
At the heart of Remedy are our world-class talents. The competition for talent in gaming industry is fierce, but we have succeeded well in attracting, developing and retaining our talents. In 2022, we almost doubled the number of new Remedians compared to 2021. Our studio in Stockholm increased our presence in Sweden and supported us in tapping into the vast gaming talent pool in that region.
Remedy is an attractive employer for talents, as we provide interesting projects and career development paths. This enables us to build long-term, high-performing teams. Our own talents focus on the most crucial parts of the games, and we complement their work with external development partners. These people in high-performing teams are needed to develop our games and the underlying Northlight game engine and tools technology.  They are also absolutely crucial in successfully launching the games and enabling us to reach our growth objectives.
Our development capabilities are better than ever
Since 2017, we have systematically developed our capabilities to be able to develop several high-quality games in parallel and to have successful game launches on a more frequent basis. We have now achieved our ambitious target of having five games in development. In 2022, we strengthened our game teams, and adjusted their leadership roles. We continued to develop outsourcing capabilities, formed selected new partnerships and changed some of them. We also improved the way we plan and lead projects and how our management oversees, supervises, and supports them. In addition, we made significant technology and tool developments for Northlight. These steps support us in further enhancing the quality of our games, opening new creative opportunities, and improving the efficiency of our game development.
We have strengthened our role in the value chain
In line with our strategy, we have strengthened our position in the value chain. Out of the five game projects, four of which are based on Remedy owned brand, Remedy is a co-publisher in three of these, giving us more influence on how the games will be commercialized. We are also co-financing the games based on Remedy owned brands increasing the value of our company in the long run. When the projects advance to their next phases of development, our own investments will also increase, which burdens our profitability in the short term. However, being a co-publisher will increase the royalty potential for the upcoming years. Our strong cash position enables us to make appropriate capital allocation decisions in the transition towards co-financing more projects and taking a larger role in game publishing.
Alan Wake 2 will be launched in 2023
In 2023, we will continue our investments in Alan Wake 2, Control 2, codename Condor and codename Vanguard. Our full focus will be on driving projects forward and launching Alan Wake 2 later this year. Alan Wake 2 is built on Remedy's strengths of storytelling, memorable characters, and an immersive world. I'm confident that it will be an excellent game that players will love. Alan Wake 2 will be the first in a series of game launches we have pending for the upcoming years. The investments in our teams, Northlight game engine and tool set, support functions, and external development are the key enablers of our next growth leap during the coming years. We expect to have major game launches starting from 2023, accompanied by additional free and paid content. I want to express my gratitude to all Remedians and other stakeholders for taking this journey with us.