From The CEO
2021 was a year of great progress, the next growth phase has started.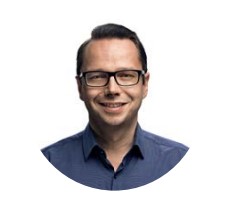 2021 was a strong year for Remedy. Our financial performance was excellent with growing revenue and strong profitability. We also successfully carried out many significant developments that support our ambitious long-term growth plans.
A key objective during the past years has been to get into a stage where we can predictably develop in parallel several high-quality games and have regular successful game launches. In 2021 we reached that stage.
Our single-player story mode was launched as part of Smilegate's Crossfire HD in China. Alan Wake made the return to the market with the launch of Alan Wake Remastered in October. Both of these games were well received by players in their respective markets. In The Game Awards, industry's biggest annual event in terms of viewership, we announced that Alan Wake 2 is in development and will to be released in 2023 by our publishing partner Epic Games Publishing.
Control has developed into a great and well recognized IP that has a large and growing player base. While we have continued to support Control, we are now expanding the franchise into two new games codenamed Condor and Heron. For Condor, a co-operative multiplayer-game set in the world of Control, we signed a co-publishing and development agreement with our long-term partner 505 Games, and also agreed on collaboration terms for Heron.
In addition to Condor, codename Vanguard aims to create long-lasting service-based co-op multiplayer game built on top of Remedy's trademark of immersive world-building, narrative skills and action gameplay. For Vanguard, we signed a global development, license and distribution agreement signed with Tencent. This gives us a major partner and support to create an excellent game and grow a third strong franchise.
Overall, we advanced our long-term growth plans significantly during 2021. We now have three Remedy-owned franchises that are expanding into new games with world-class partners. In addition to story-focused single-player games, our ambition to create longer lasting games is materializing in two multiplayer service-based games: codenamed Condor and Vanguard. The new deals we announced for these two games in 2021 with 505 Games and Tencent, are also concrete steps towards becoming a game publisher and building a stronger position in the value chain.
In addition to all these great achievements, we are highly satisfied with the number of operational developments carried out in 2021. These developments have already helped us, but most of all they offer a really strong foundation to succeed even better in the next years. We made several significant developments to our proprietary Northlight-technology, which will benefit our future games and game teams. We have improved the ways we work in game projects and how game teams collaborate with the Northlight team. We have formed new external development partnerships and developed ways of working with these partners. We have successfully continued recruitments, people-related developments and strengthened our game teams. To boost these efforts even further, we started preparations to open a Remedy studio in Stockholm, Sweden. Overall, visibility to our future game roadmap is excellent, and our ability to execute that roadmap is stronger than ever before.
We have now started the next phase of our growth plans. We have several games in development, each with a world-class
partner and agreed long-term development fees, which form a strong, growing and predictable revenue basis for many years. We also already have 4 games out in the market, which provide an opportunity for long-lasting royalty revenues. The games now in development will lead into major game launches between 2023 and 2025, which will expand the portfolio of live games and royalty revenues. While the visibility into game sales and royalties for any given single game is less predictable, each game has the potential to succeed in a significant way. This would take our revenue and operating profit growth to a whole new level.
We have major opportunities ahead of us, know what needs to be done, and are stronger than ever to do it. We are highly excited and determined to realize these opportunities.